Boston Sworn in as STC Board Member!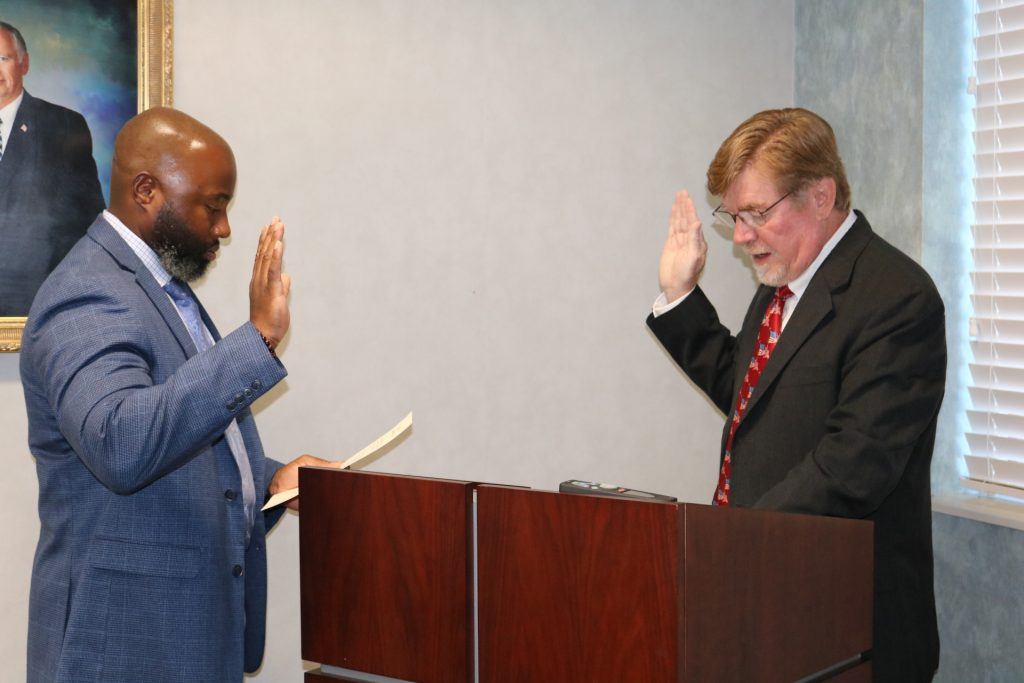 ---
J.D. Dickerson Primary School Principal Brandon Boston was sworn in as a Board member of Southeastern Technical College (STC) at the September Board of Director's meeting on Thursday, 9/22, in Swainsboro by Emanuel County Probate Judge and former Board Chair Don Wilkes.
Boston joins the board to represent Toombs County. In his 2nd year as Principal of J.D. Dickerson, Boston has over 16 years of educational experience, starting his teaching career as a 4th-grade teacher at Northwest Elementary School in Laurens County. Boston spent five years as Assistant Principal of J.R. Trippe Middle School and also served the Toombs County School System as Lyons Primary School Assistant Principal.
"I am excited to join the STC Board of Directors so I can serve in my community by bridging the educational world through representing the K-12 sector," Boston commented. "I hope to encourage the community by promoting college and career readiness to prepare to become successful citizens of our community," he added.
Boston has a B.A. in Early Childhood Education from Georgia Southern University, an M.Ed. in School Psychology from Georgia Southern University, and an Ed.S. in Educational Leadership from Georgia Southern University. He is married to the former Ashley Collins, and they have three children Deidra, Brody, and Blaze.
Board members may serve up to three three-year terms.
Photo and information provided by STC (https://www.southeasterntech.edu)