Teachers of the Year Honored & Truxel Says Goodbye!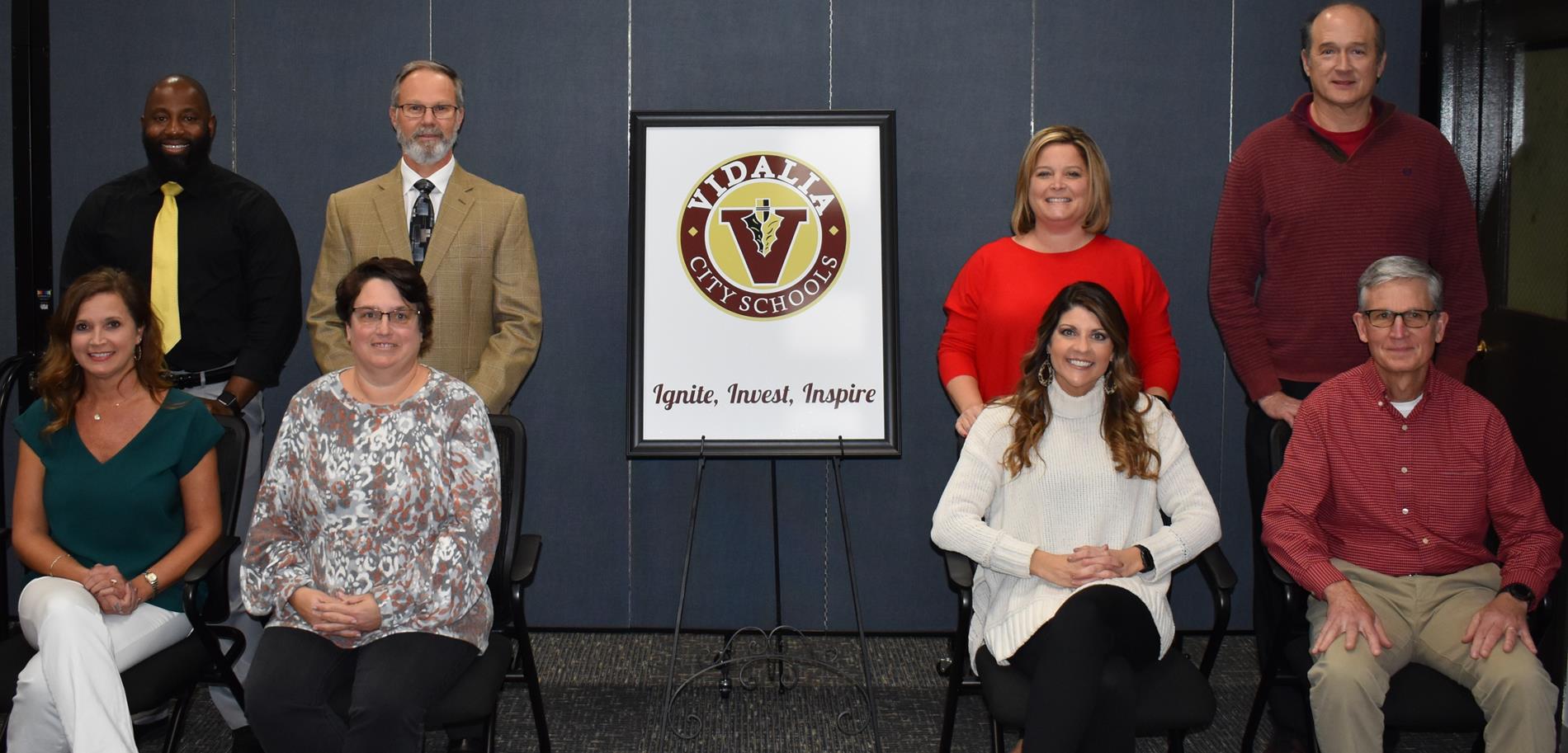 ---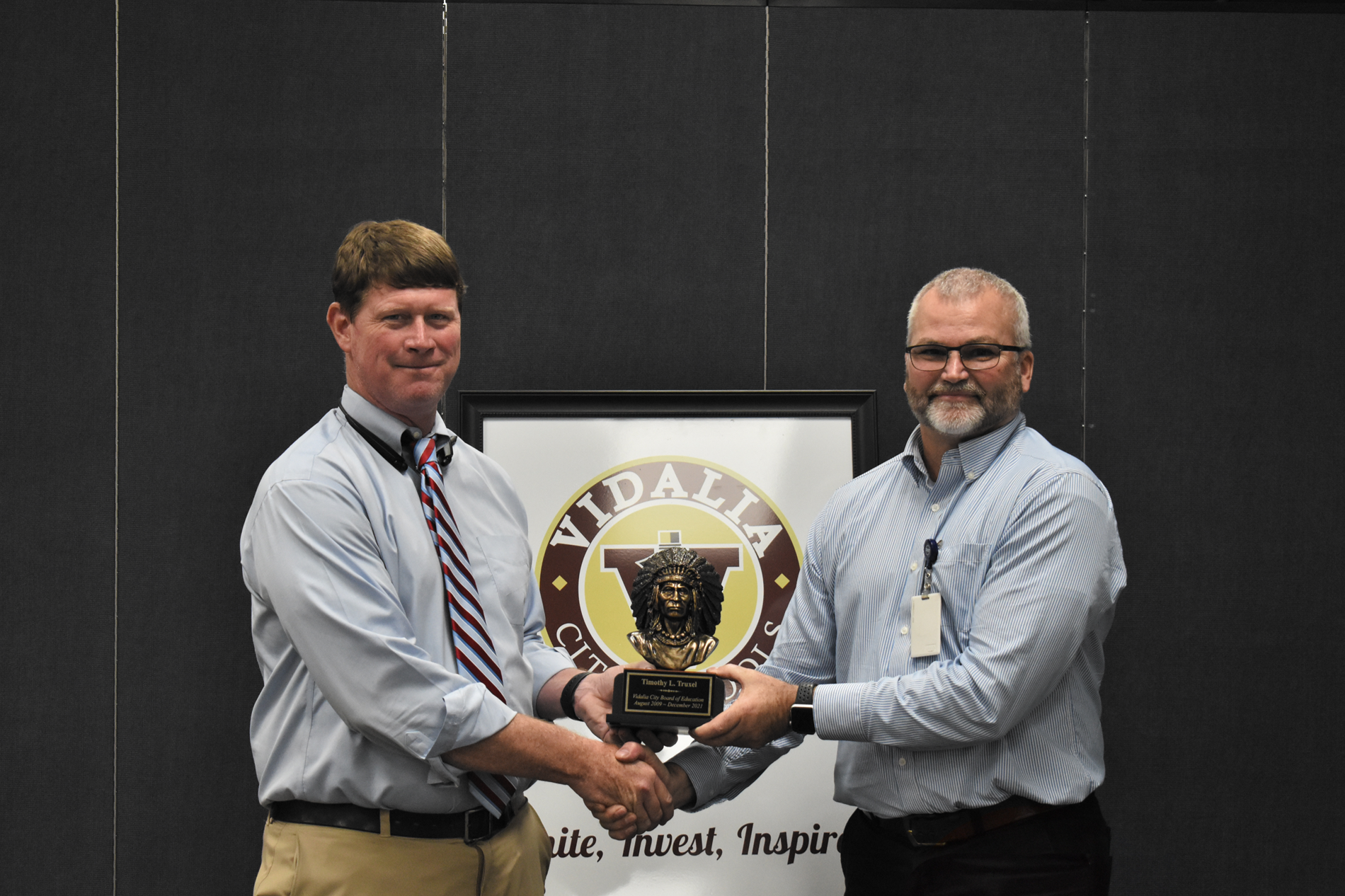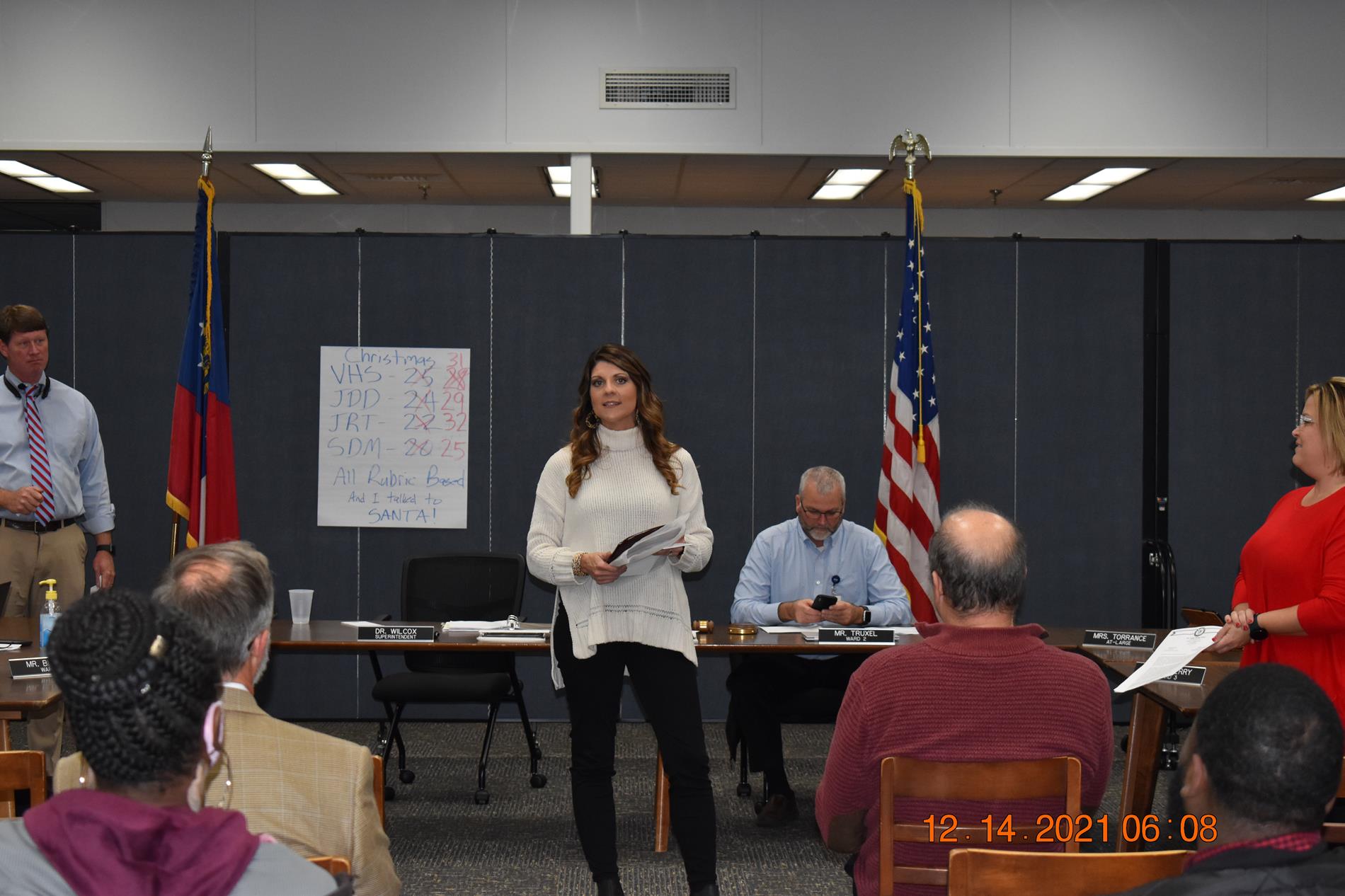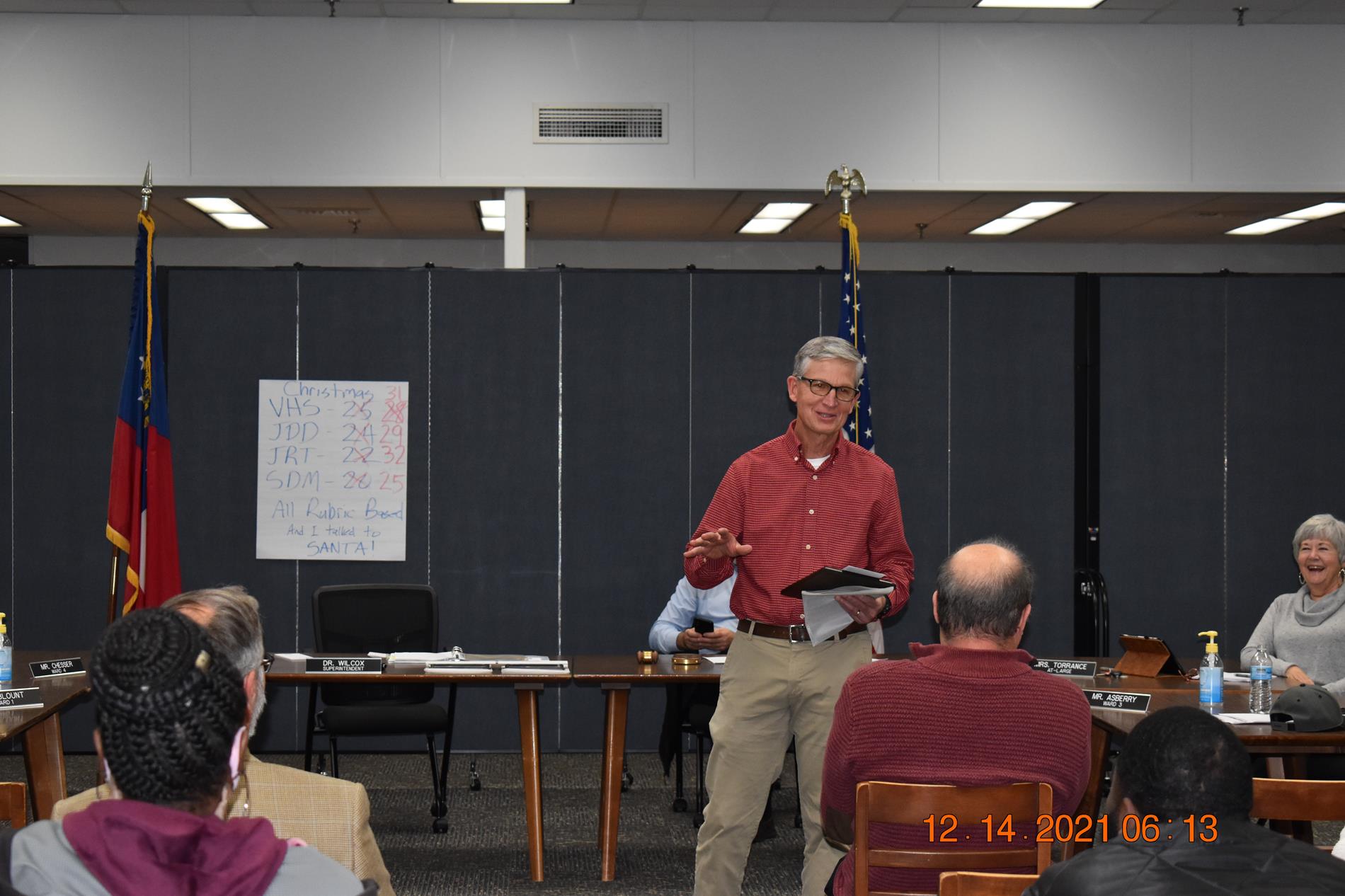 On a night that the Vidalia Board of Education honored the school system's "Teachers of the Year," one Board member advised the Board and those in attendance that the meeting would be his last.
Long-time Vidalia Board of Education member, and this year's Chairperson, Tim Truxel, said that he would no longer be able to serve on the Board due to a change of residency. "I am proud to have put my four children through this system and I think it's one of the best in the State. And if it hadn't been for a family move, I would still be serving. But rules are rules and we have to follow them." Said Truxel.
Truxel was presented with the "Prestigious" Chief Award for his service by Vidalia Superintendent of Schools, Dr. Garrett Wilcox, who said Truxel was an "example of community service." Wilcox went on to list several projects that Truxel had worked on and positions held in many organizations, including the Vidalia Onion Festival Committee, Sweet Onion Classic Board, the Toombs Co. Development Authority, and the Toombs-Montgomery Chamber, among many others. "Tim has had a high passion for not only this school system but also for the community." Said Wilcox.
Truxel, who has been serving since 2009, said that "getting the leadership in the system stabilized" was the thing he was most proud of while serving on the Board. "We have always had good leadership," said Truxel. "But right now, we have a set of leaders who works together, and that is pulling the rope in the same direction, and I'm just excited about where they are going to take this system in the next five or six years."
Truxle closed by saying, "I Love Vidalia; Vidalia is my home, and I will always be an Indian!
Earlier in the meeting, the Principals from each school took time to recognize their "Teachers of the Year," including J.R. Trippe's Dr. Sandy Reid, who recognized not only her Teacher of the Year but also the system's Teacher of the Year, Julie Caraballo. "Julie is without a doubt one of the best, and it shows not only in her classroom with her students but also in the relationships that she has with other students. She is a teacher's, teacher."
Vidalia High School Principal John Sharpe introduced Wade McLeod as the VHS Teacher of the Year, saying that McLeod has always been a person he has "greatly admired." Sharpe said he has known McLeod for over 35 years and has never heard anyone say one bad thing about Mr. Wade. He spent his career teaching adults at Plant Hatch, and then when he retired, he came to me and wanted to teach here! Needless to say, there wasn't any hesitation on my part because not only did we gain a great teacher, we gained an even better man!"
When Sally D. Meadows Principal Scott Stephens needed help in turning one of its programs around, he said he didn't hesitate to call on the SDM Teacher of the Year, Kristen Palmer. "It was pretty obvious what I needed to do, but I wasn't sure if it was the smartest thing moving a teacher from a spot where she had not only been successful, but also a leader and a rock, to a place where there was a lot of things to turn around. But I knew in my heart that the move needed to be made. And to her credit, Mrs. Palmer took the challenge head-on, and not only met the challenge but also has exceeded expectations!"
J.D. Dickerson, first-year Principal Brandon Boston, took a different approach to introduce the JDD Teacher of the Year, Valerie Tapley. "I have only known Mrs. Tapley for a very short time. "But in the time that I have known her, I have found she is a real credit to her profession. She is also very respected and liked; by not only her peers but also by the children."
Boston then went on to read several "descriptions" of Tapley from several students as well as fellow teachers, who described Tapley as kind, caring, compassionate, loving, a great teacher and a great friend."
The Teachers of the year and the System Teacher of the Year all received a plaque and will receive a monetary award from the Vidalia City School System.