VHS One Act Wins Another Region Title!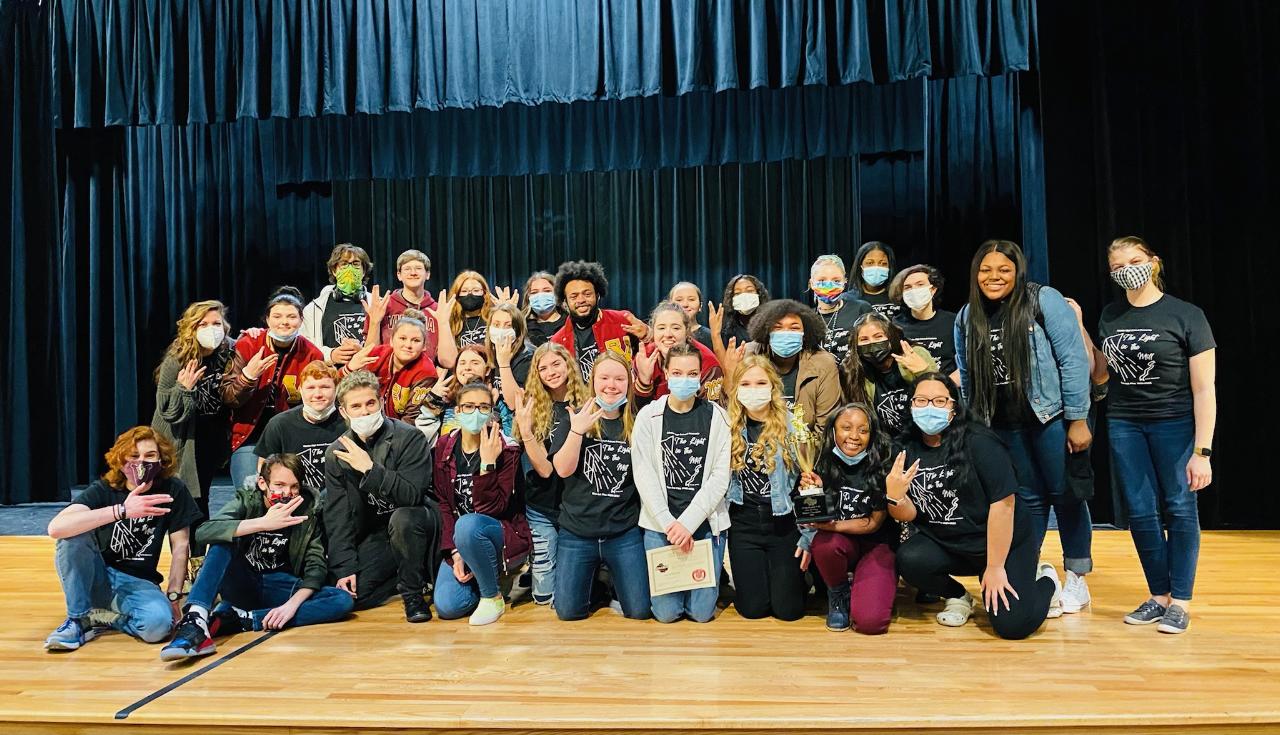 ---
For the 7th straight year, the Vidalia High School One Act Play has won a Region Championship. Performing the "Light in The Mill" by D.K. Oklahoma, the Vidalia team, received high marks from the judges, which qualified them for the State meet next Saturday at Washington County H.S.
Two performers garnered All-Star Cast Awards, including Freshman Dottie McDaniel (Wilma Abbott) and Senior Keyes Sanders (Mr. Abner), who was also named the Best Actor.
Margaret Pournelle, who is in her 16th year as Director/Coach, says that winning another Region title is really special, especially with the obstacles they have faced, "I am so proud of our students, who have gone the extra mile this year to win another championship. Because of COVID, our season, which usually ends the first part of November, had to be pushed back, so we have been practicing since August. The plus side to that is that we have been able to work on some details and nuances that we normally wouldn't do. So I feel that we are further along than we have ever been going into State. But the flip side of that is, we are all very tired."
The Championship for the Indians was the 9th in the last 16 years, but according to Pournelle, the State Title is still the goal, although it has remained allusive to this point. "When we go to State, we are competing against schools who have budgets of $25,000.00 or more, and some even have their vocal coaches on staff. And that's not sour grapes, it just makes it that much harder to compete for a State Championship, but I have every confidence that we will rise to the occasion."
The community will have three chances to watch "The Light in The Mill" beginning Sunday at 3:00 PM, with an "understudy" performance, a first for Vidalia. "We have had great participation this year, and with the schedule being pushed back, it has given us time for the understudies to get ready for a performance of their own," said Pournelle. "These students are at every rehearsal and put in long hours and deserve a chance to take the stage during a performance," Pournelle added.
The other two performances will be Tuesday and Wednesday at 7:00 PM. All performances will take place in the Vidalia High School Auditorium, and a limited number of tickets (200) will be available at the door for $5.00.