BOE Recognizes Outstanding VHS Students!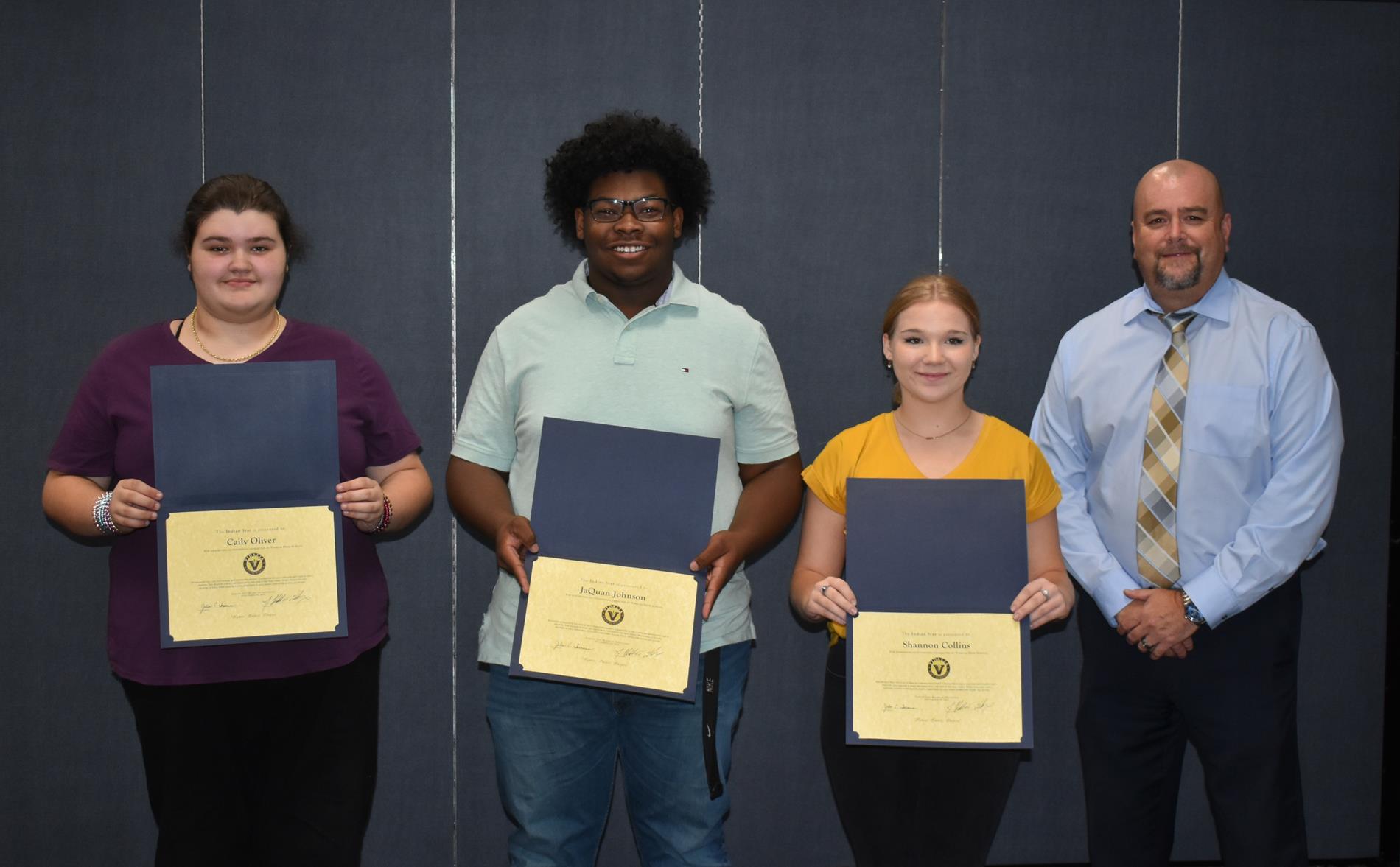 ---
The Vidalia City Board of Education took the time to recognize three students with the "Indian Star Award" Tuesday evening at the September Board Meeting. During a recent United Way event hosted by Vidalia High School, one of the attendees suffered a fall in one of the common areas and was injured. Three students, JaQuan Johnson, Caily Oliver, and Shannon Collins, raced to aid the injured person and provided care and comfort until health professionals could take over.
"These three students had no hesitation in jumping in and helping the lady who was injured," said Mindy Morrison, who witnessed the event. "They acted with compassion and care for her, and never hesitated. It was almost second nature for them, and it does my heart good to know that our students at Vidalia are caring individuals and are willing to pass that along to a complete stranger," Morrison added.
Vidalia Principal Bruce Mulkey said that the three are a "great example" of the students we have here at Vidalia. "I am so proud of their response and actions, but it doesn't surprise me," said Mulkey. We have a great student body of caring and compassionate young men and women, and I am honored to be able to give them this award."
Vidalia Superintendent Dr. Garrett Wilcox said that the award "recognizes individuals for their exemplary and inspiring roles within the schools and community. In celebrating the human spirit, the award recognizes individuals for pouring their heart and soul into making a difference, whether for a lifetime filled with dedicated endeavors or for a one-time achievement."