VHS Students Excelling at UGA!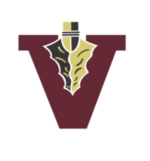 ---
Vidalia High School continues to make high marks when it comes to academics, as the University Of Georgia Department Of Admissions has recognized Vidalia's 2019 freshmen as having one of the top GPA's in the class.
According to a post on the Admissions Blog, Vidalia High School Freshmen held a GPA of 3.87, which tied Fannin County for top honors in the range of 5 to 10 freshmen. The 2019 class, which includes John David Hodges, Carrington Long, Logan Reid, Nancy McKenzie, and Paige Poole, weren't eligible for the "Directors Cup" as contenders must have at least 10 freshmen who enrolled for Fall of 2019. The winner of the Director's Cup, Richmond Hill, held a 3.86 GPA.
Despite not being eligible for the Director's Cup, Vidalia Principal John Sharpe says that the recognition of having one of the Top Freshmen Classes enrolled at UGA is still a tremendous honor. "This is exciting for our students and it just shows that our Honors Curriculum prepares students to go and excel anywhere they choose. And the credit goes to our teachers for the instruction that they give and the students who have performed so well."
To view, the entire Blog go to https://www.admissions.uga.edu/blog/uga-admissions-directors-cup/