Vidalia City Schools Receive State Recognition!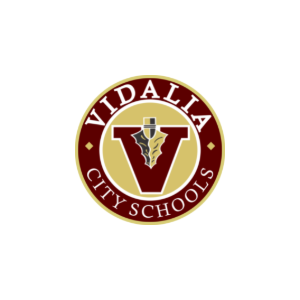 ---
The Georgia Department of Education has awarded the Vidalia City School System with the title of 2020-21 Reward Schools – (the Title I schools making the most progress in improving student performance.)
J.D. Dickerson Primary School was listed as one of only 157 schools in 77 school districts identified as Reward Schools.
Vidalia Assistant Superintendent Ginger Morris says the honor is shared with Sally D. Meadows as this is the "first assessment of grades K-3." Morris noted that with the makeup of Dickerson (PK-1) and Meadows (2-5) "the assessments are given in the 3rd grade, so this is really a combined effort of both schools, and hopefully shows that the programs that we have put in place for (K-5) are paying off well."
"While we are focused on ensuring all schools have the support and resources they need to continuously improve, it is incredibly important that we also recognize and celebrate when schools are doing well," State School Superintendent Richard Woods said. "I wish to congratulate the staff and students of this year's Reward Schools – during a time of challenges, they have worked hard and they have succeeded."
Vidalia City School Superintendent Dr. Garrett Wilcox echoed Morris and said, "we hope that this shows a direct correlation of the efforts we have put into our literacy program."
According to the DOE, A Reward School is "among the 5 percent of Title I schools in the state that is making the most progress in improving the performance of all students over the most recent two years on the statewide assessments." Because assessments were not administered in the 2019-20 school year, this year's list is based on 2018-19 and 2019-20 data.
For a complete listing of "Award Schools," Click HERE