Reid & McDonald to Assume New Roles for 2023-2024 School Year!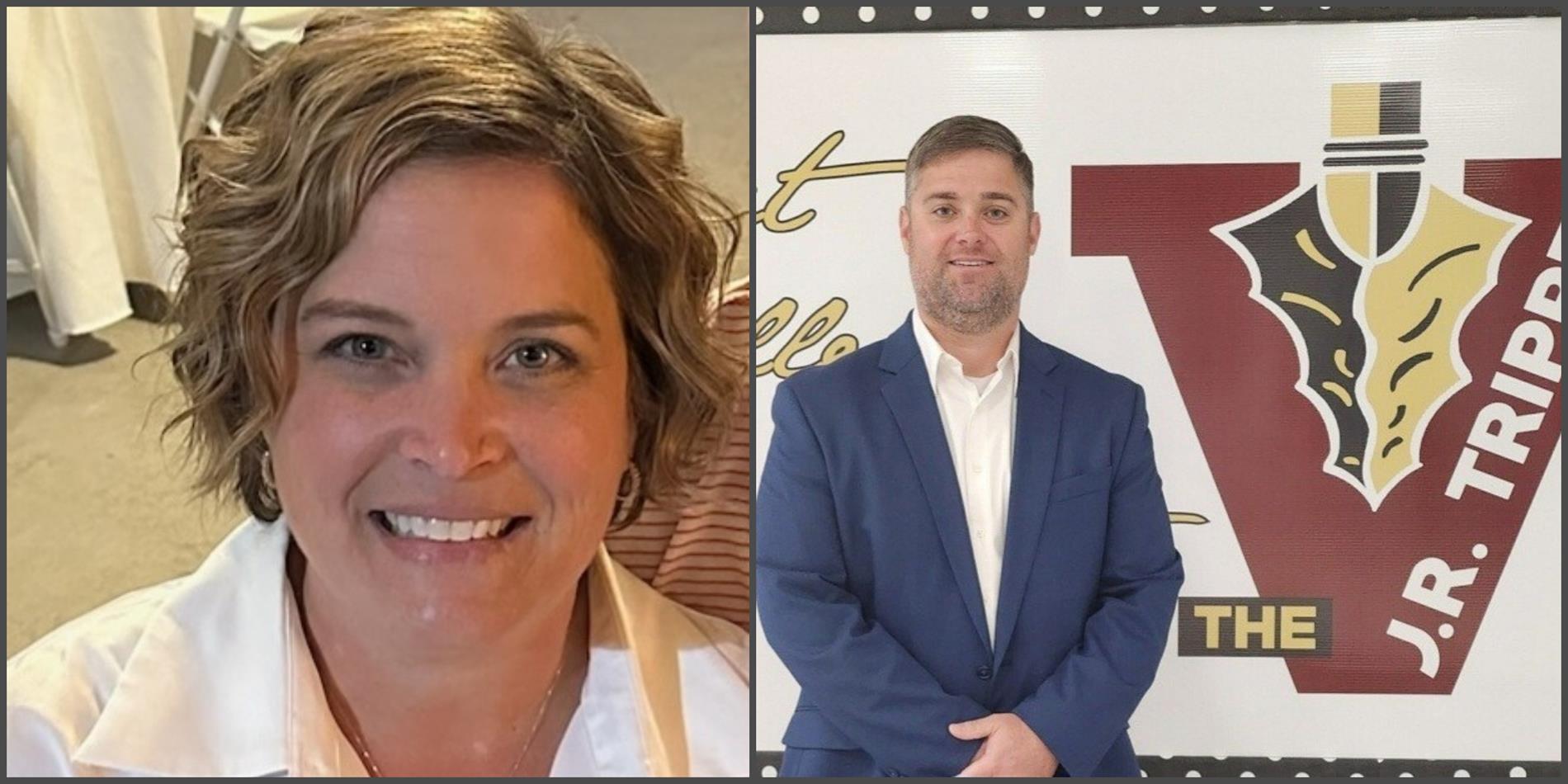 ---
During its regular meeting of the month, the Board of Education of the Vidalia City School System approved more leadership changes for the upcoming 2023/24 school year. Superintendent Dr. Garrett Wilcox has announced that J.R. Trippe Principal Dr. Sandy Reid has been named the system's Assistant Superintendent and Curriculum Director. Wilcox also announced that Eric McDonald, the Assistant Principal at Vidalia High School for the past three years, will move to Trippe to fill the Principal's spot created by Reid's departure.
Reid, who has been at Trippe for seven years, says that although she is grateful for the opportunity, the position change is bittersweet, "I feel blessed for the opportunity to serve Vidalia City Schools in the capacity of Curriculum Director and Assistant Superintendent. But the change in positions is bittersweet in that every opportunity comes with a cost,, and in this situation, the cost is my day to day interactions with the staff, students, and families at J.R. Trippe Middle School."
Reid, who will split time between the two positions until the end of the school year, said that she looks forward to the new opportunity, "I look forward to working closely with school administration and school personnel to increase performance levels and continue building a culture that promotes excellent learning opportunities of all kinds for students across the district. I love this school system, and I love our community, and this is an opportunity to give back to both."
McDonald, who came to Vidalia City Schools in 2016, said that he is thankful for the opportunity, "I am thankful to Dr. Wilcox and the Board of Education for the opportunity to advance my career in administration and for all of the opportunities I have been allowed in my time here in the Vidalia City School System. Being named the Principal at JR Trippe Middle School is a blessing. My family and I are excited for the opportunity to join such a wonderful work family and honored to follow Dr. Sandy Reid's leadership.
McDonald went on to say that he is grateful for the guidance that he has received from his Principal, Bruce Mulkey, and former Principal, John Sharpe, "A huge thank you to John Sharpe and Bruce Mulkey for their guidance and faith in me as a school leader. I am extremely grateful for my time at Vidalia High School. VHS is the best high school in the state due to our wonderful staff, students, and parents. My VHS family has been wonderful, and I will miss them greatly!"
Reid also commented about the relationships made during her tenure at Trippe; "these past seven years as Principal at JR Trippe have been the greatest experience. The relationships developed will last a lifetime, and the impact our team has made on the hundreds of students who have come through Trippe during this time is a gift. I will miss being in this position but look forward to serving the same students, staff, and community through another role. It will always be a great day to be a Chief!"