Vidalia City Schools Receives Award for Excellence for 8th Straight Year!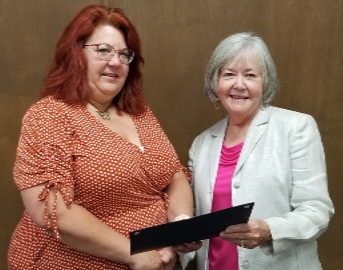 ---
The Georgia Department of Audits and Accounts has awarded the Vidalia City School System the Award of Distinction for Excellent Financial Reporting. It is the 8th straight year that Vidalia has received the award, and Norma Croft, Finance Director for the Vidalia City School System, said she couldn't be prouder, "I am honored to receive this recognition on behalf of the entire finance team. This would not be possible if the school bookkeepers, accounts payable and payroll as well as principals and administrators did not all do their part in following the guidelines and established procedures for financial management."
The award was established to recognize excellence in financial reporting and controls. According to Croft, the award encourages governmental organizations to go beyond the minimum requirements of generally accepted accounting principles (GAAP) and recognizes individual organizations that successfully achieve this goal.
Superintendent of Vidalia City Schools, Dr. Garrett Wilcox, recognized the work of the Finance Department and the effort it takes to ensure that everything is up to standard. "This award shows just how hard Norma, and her staff work within the guidelines that are set by the state. To receive this recognition once is an accomplishment, but for 8 straight years is remarkable! Norma and her staff have to do the same things that these big school systems do and they do it with just a fraction of the staff."
"We couldn't be prouder of their efforts, and are thankful that we have a group of individuals who work so well as a team to make sure that the state and the taxpayer's finances are being managed in the proper way."