History Classes Explore Black History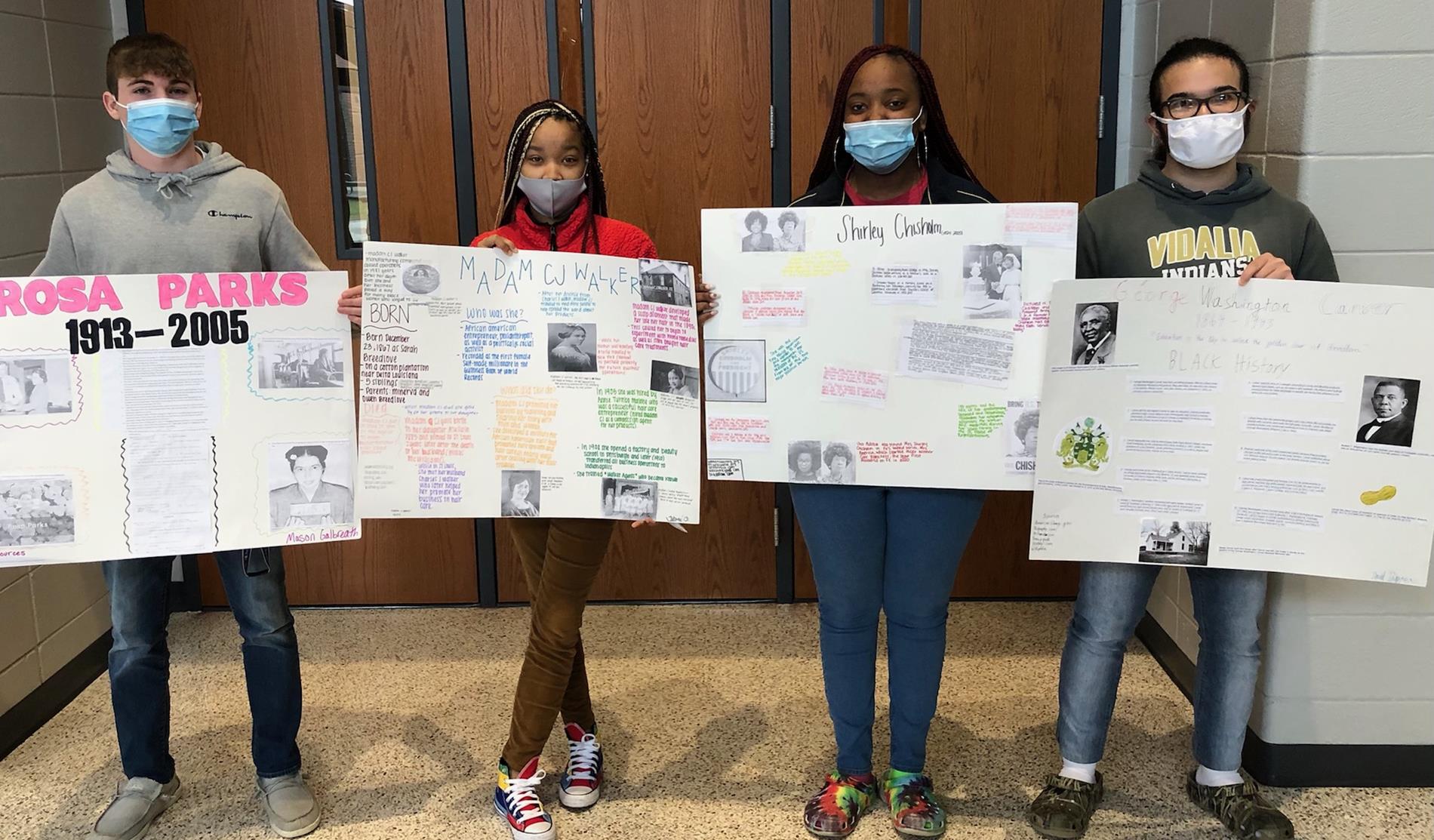 ---
Students at Vidalia High School enrolled in the Dual Enrollment program through Southeastern Technical College, remembered and honored important African-Americans who have made key contributions during the history of the United States.
The students researched various people and events to make individual posters that explained the importance of these US citizens who faced challenges while pressing on in their accomplishments.
The student-historians presented their research to their classmates and displayed their posters throughout the school for others to read and learn about these amazing Americans.
A major goal of Vidalia High School and Southeastern Technical College is to prepare students to become successful citizens, this project supports that goal by allowing students to appreciate the contributions of diverse American citizens, so these students will be able to successfully work with others within a pluralistic society.