Clements and Wardlaw Honored For Essay's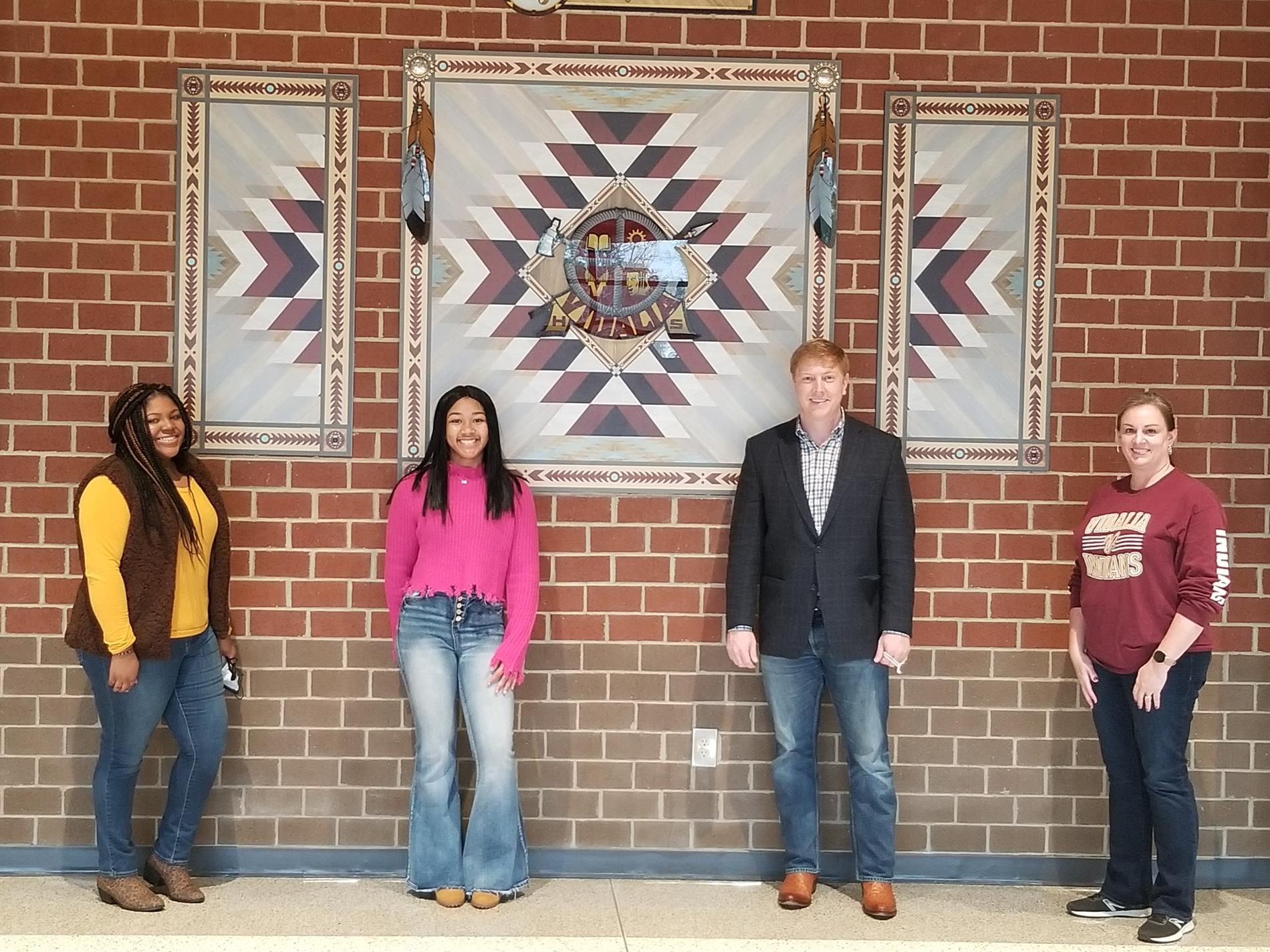 ---
Jada Clements and Carleigh Wardlaw were both recently honored with cash awards for placing in Senator Blake Tillery's Third Biennial Youth Legislator Scholarship Competition for the 19th Senatorial District students.
Clements won second place with her essay regarding the societal effects of the COVID-19 pandemic. In her writing, Jada detailed the manners by which the pandemic impacted social interaction and the quarantine's positive, memorable moments. A sophomore at Vidalia, Jada, who is a member of the Region Champion One Act Team, was awarded $150.00 for entry. She is the daughter of Kristian Clements of Vidalia.
Carleigh Wardlaw of Toombs County won the third-place prize of $100.00 with her essay regarding the impacts of the COVID-19 pandemic. The daughter of Tony and Stephanie Wardlaw, Carleigh, reflected on the time spent in quarantine and detailed the importance of social interaction, especially for young individuals in her essay. Wardlaw is a junior at Vidalia, where she is a member of the basketball team.
Middle and High School students were asked to submit an essay on one of two prompts with the purpose of inspiring youth to get involved with the state government process. This year, the topics were centralized around two main themes: (a) how has the COVID-19 pandemic affected social interactions and what do you hope to see as we return to normal conditions; or (b) what incentivizes you to build a life and career in rural Georgia, and what steps should the state take to encourage young individuals to stay in these non-metropolitan areas.