J.D. Dickerson Primary Holds Leadership Retreat!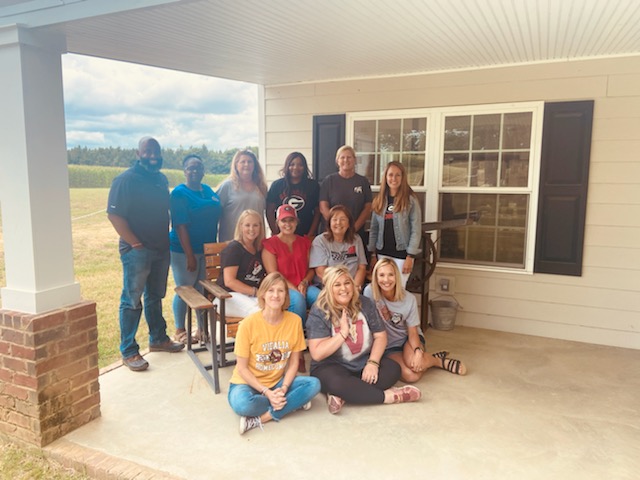 ---
The J.D. Dickerson Primary School leadership team held their summer retreat on June 3rd, under the direction of new Principal Brandon Boston. The Retreat allowed team members a chance to "express their grade level concerns, needs, and desires."

According to Boston, "it was great to get the leadership team together in order to plan for the upcoming school year. We worked together and came up with some priority goals for the 2021-2022 school year that we want to accomplish."

Beth Wiggins, who serves JDD as an Instructional Coach, said that the team "worked together diligently to create one motto for JDDP, working as ONE TEAM." Wiggins added, "this Retreat allowed all members to gather together, in efforts to create a sense of team commitment, to plan for the upcoming school year. The team brainstormed, planned, and discussed the top 5 ways to create a perfect primary school. At JDDP, we will strive to implement these top 5 goals, while making JDDP the best school in the system!"

Sarah Beck, who will be JDD's new Media Specialist beginning this year, says that she is looking forward to the fall and working with the JDD team and seeing the Retreat results put into action. "I am blessed to be a part of this team of educators and am very excited to work with them beginning in the fall. We spent the day at our summer retreat brainstorming characteristics of the perfect Primary school, and I was pleasantly surprised that the teachers in the room were willing to self-reflect on ways that we could work together to improve Dickerson for future Indians."

Boston, who came to JDD from J.R. Trippe, where he served as Assistant Principal, concluded by saying, "It was great getting the team off campus for our leadership retreat. We want to thank Chris Hopkins for allowing us to use his pond house and grilling for us! We are looking forward to an awesome 2021-2022 school year!"