George is VFW State Teacher of The Year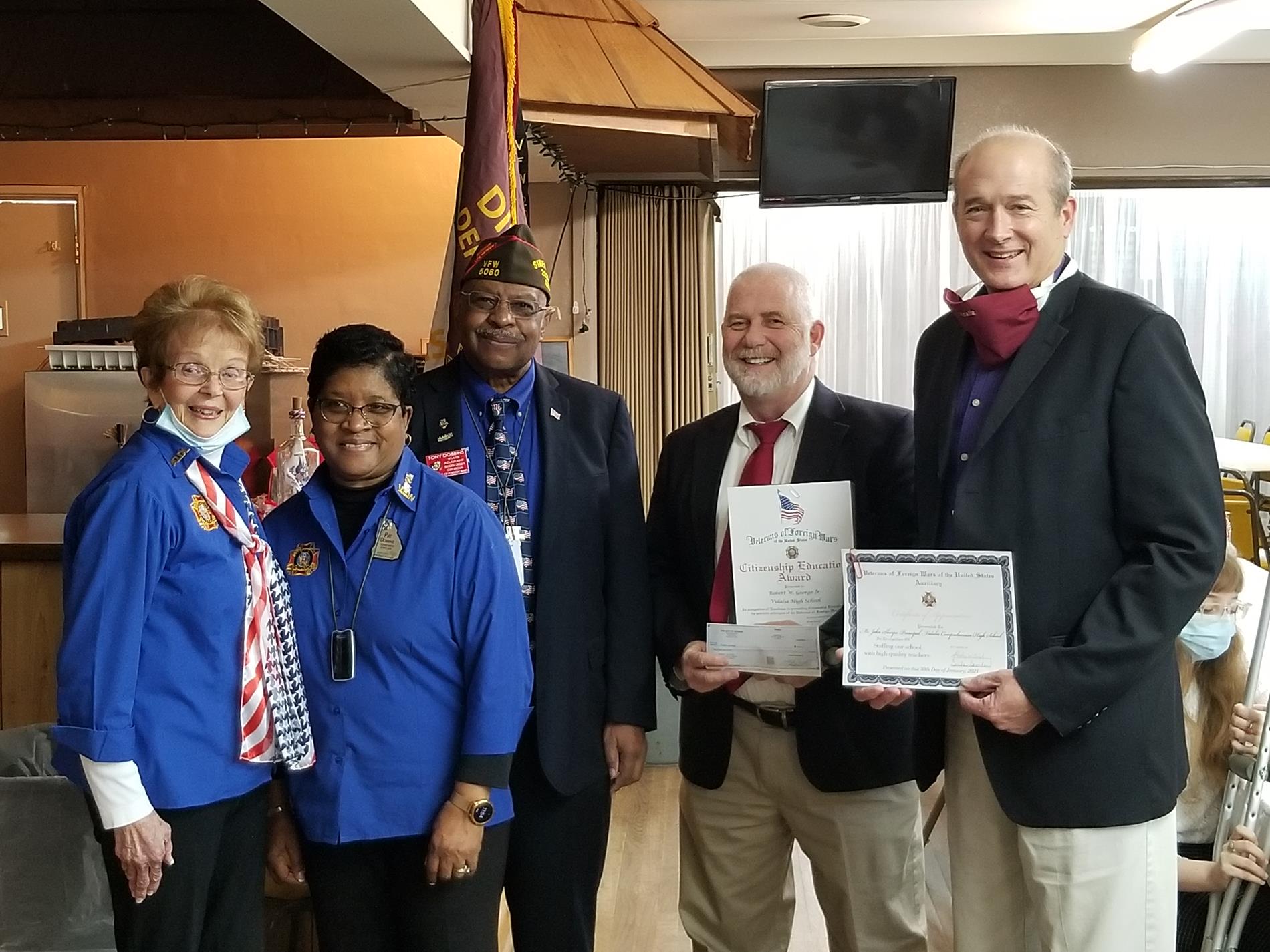 ---
During the VFW (Veterans of Foreign Wars) annual meeting in Vidalia on Saturday morning, Vidalia High School History Teacher Bobby George was awarded the VFW State Teacher of the Year. George, who VFW Ladies Auxiliary member Shirley Curl says "goes above and beyond," was also named the VFW's Regional Teacher of the Year.
Curl presented a certificate to George for his helping promote the Voice of Democracy, Patriot's Pen, and many other ways to help veterans and the VFW. "I've worked with Bobby on projects for more than 20 years," Curl said, "and he's always been right there. He encourages his students to be active in our Voice of Democracy and Patriot's Pen competitions, and today is a great day that we honor him for being our VFW's Regional Teacher of the Year."
VFW State Adjutant Tony Dobbins then awarded George the State Teacher of the Year. "I just want you ladies and gentlemen to know that we appreciate you," George said. "Teachers – not only me – teach our students every day to respect you for the sacrifices you've made."
George, who has been teaching Honors World History and Dual Enrollment U.S. History for the past three years, went on to say, "I really appreciate Mrs. Shirley Curl for nominating me, and I was very honored to receive this award. I especially want to thank the men and women of the VFW for their service in the military to protect our country's freedom and safety. It is by God's grace and direction that I am able to teach history and citizenship to high school students. God has put so many good people in my life who have supported and encouraged me throughout my career. There are many educators who continue to teach their students to remember and honor our veterans and the fallen heroes who have made sacrifices so that we can live in peace and security in the United States of America."