REACH Scholarships Presented!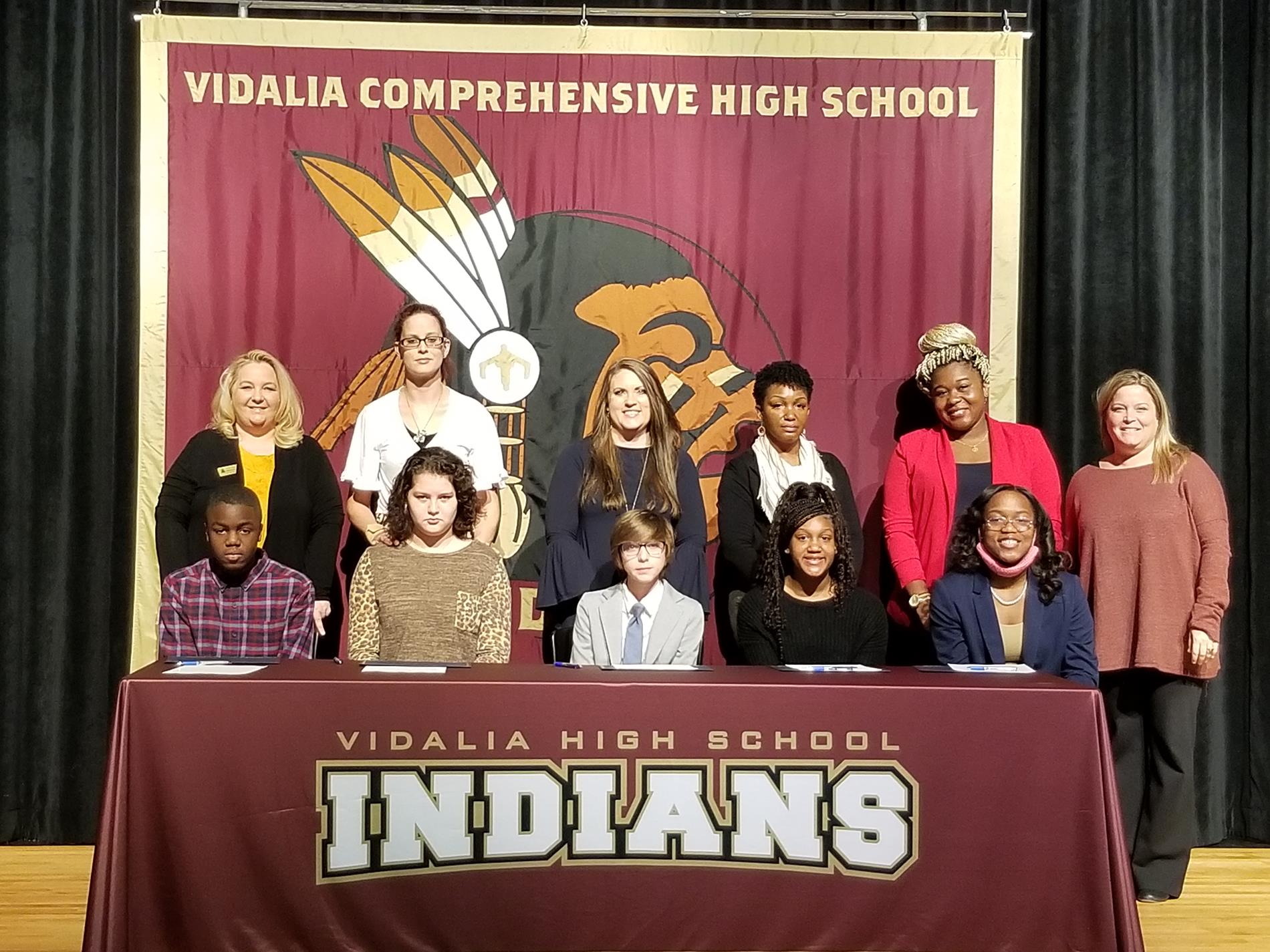 ---
Five J.R. Trippe Middle School students will have a better chance of attending college, thanks to receiving the REACH Scholarship on Wednesday. The $10,000 needs-based scholarships were presented in a ceremony at Vidalia High School, and Trippe Principal Dr. Sandy Reid said it is an excellent opportunity for the students, "these scholarships provide not only financial support when they graduate, but they also provide academic and social support as they move through High School. Each student will have a mentor who will help guide these students as they go through their high school journey to make sure that they stay on track."
This is the 4th year Vidalia City Schools have participated in the program, and Vidalia School Superintendent Dr. Garrett Wilcox believes it motivates students to maintain good grades, behavior, and attendance, "I think you'll find the first group we had who are now juniors find it a big motivator. As 8th graders, they may not see the value of the scholarship, but as they move through High School, they will become more appreciative of having money already there for them to continue their education."
To be eligible for the REACH Georgia Program, a student must complete an application and an interview process from a panel that in Vidalia has no ties to the student. Other requirements include
1) Currently be a rising 8th grader at an eligible Georgia school in a participating district
2) Demonstrate and provide proof of financial need
3) Have proven legal status in the United States (U.S. Citizen or legal resident)
4) Have good attendance and behavior
5) Have grade reports reflecting at least a 2.5 cumulative grade point average in core courses
6) Have a crime and drug-free record
7) Have demonstrated the support of a parent, legal guardian, or another caring adult
This year's recipients include Jaden Bennett, Akasha Edenfield, Eben Glaser, Chestilyn Wadley, and Kaliya Walker. The program, which began in the State of Georgia in 2012, has had nearly 2400 students participate while serving 154 systems.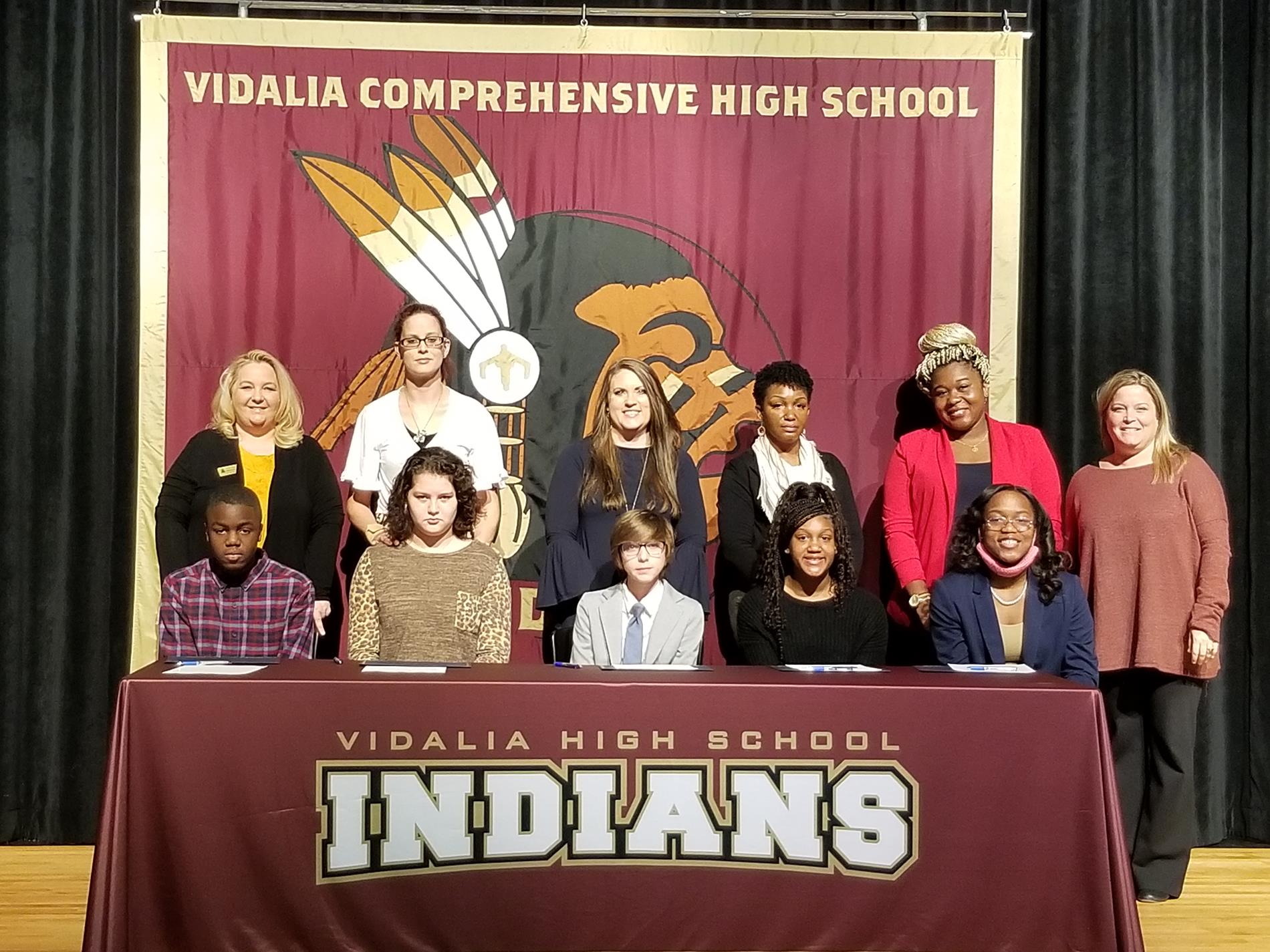 Front Row L-R: Jaden Bennett, Akasha Edenfield, Eben Glaser, Chestilyn Wadley, and Kaliya Walker
Back Row L-R: Tammy McFadden (Federal Programs Director, Audra Holton, Elizabeth Glaser, Melissa Thomas, Valerie Davis and J.R. Trippe Principal Dr. Sandy Reid