Diabetes Education Program for Vidalia City School Nurses Held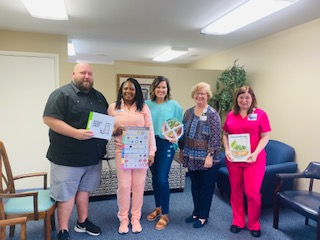 ---
The Vidalia City School nurses participated in a 2-hour training session focused on Diabetes Self-Management Education, New Diabetes Technology, and Community Resources for children and their families on March 18th, at Memorial Health/Meadows Hospital Outpatient Diabetes Center.
The education program is offered on a flexible schedule to assist, healthcare professionals, patients with diabetes, as well as children and their families with diabetes care and education to prevent short-term and long-term complications.
The new center is located at 502 Meadows Lane, Suite A, Vidalia, GA.